Restaurants & Bars
The most exquisite Mexican and international flavors await you in the restaurants in the Krystal Urban Cancun Hotel. Full breakfast, lunch and dinner á la Carte are served in a spectacular terrace overlooking the hotel pool every day, in a caring and relaxed atmosphere. Savor the most authentic essence of Cancun on each plate.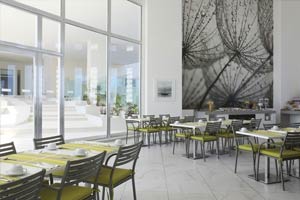 Restaurant Aquamarina
It is a benchmark in modern design and culinary dishes from around the world. Located on the second floor of the hotel, it is open daily with buffet breakfast and a full menu of international dishes. Opening hours: 7.00am 11.00pm.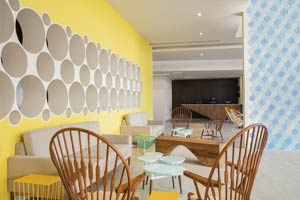 Lobby Bar
It is full of surprises: in addition to a wide selection of drinks from leading national and international brands, it offers a delicious sushi bar where you can taste the best of Japanese cuisine. Open from 3.00pm to 11.00pm.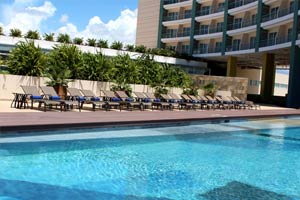 Pool bar
Enjoy a complete service of drinks, cocktails and small snacks without leaving the pool area. Have comfort and fun with the best cocktails in Cancun in the sunshine. Opening hours: 11am to 7.00pm.